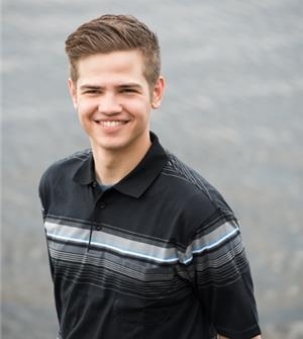 Ben Marshall
Sales Representative
RE/MAX Parry Sound Muskoka Realty Ltd. Brokerage
I have lived most of my life in the Parry Sound area and grew up in Humphrey and in Parry Sound. Some of my earliest memories involve showing cottages with my dad.

In my teenage years, I learned a lot about real estate through working for a local law firm and new home construction business. I also worked in direct sales, customer support and in the restaurant business.

I have several other interests outside of my real estate career. Music has always been a part of my life, and I love attending local events. Look for me at Bands on the Bay at the Stockey Centre in the summer!
Ten things you probably don't know about me!

1. I have lived with over 50 different people.
2. I lived in nine cities during the ages of 19 to 23.
3. I have travelled to 13 different countries. My favourite was Jordan.
4. I was a hockey goalie when I was younger, but I was terrible because I didn't have great depth perception or eyesight!
5. I attended French Immersion throughout elementary and high school, and am now fluent in French.
6. My favourite summer activity is baking in the sun on Georgian Bay rock.
7. My favourite winter activity is steaming in a sauna or hot tub and then jumping in the snow before getting back into the heat.
8. I listen to the classical radio station, but I also love metal music. I love it all. Let's talk tunes.
9. I hope to travel to space one day.
10. I love politics, and I strive to understand our entire world!


Ben Marshall's Listings
Last Updated: June 28, 2022